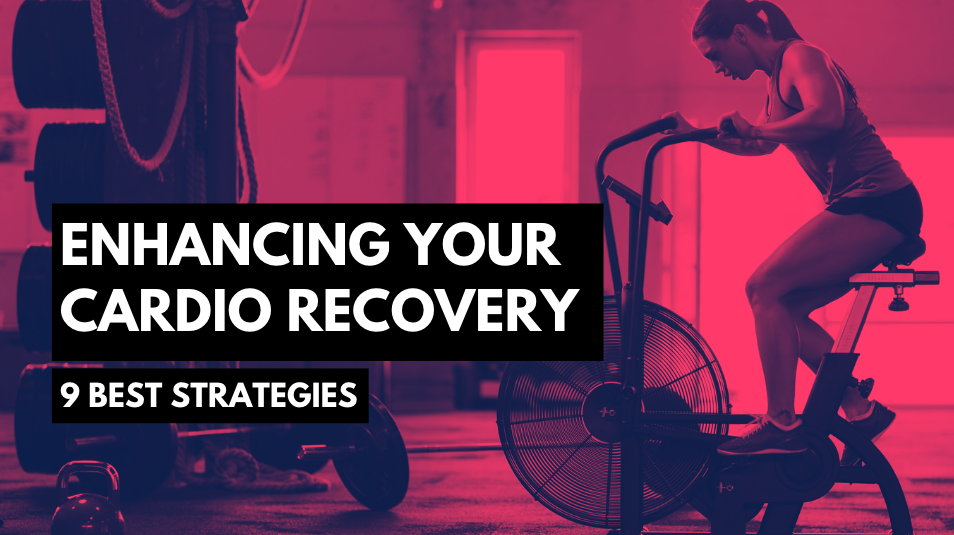 If you're looking to improve your cardiovascular health and optimize your recovery after intense workouts, you've come to the right place. In this comprehensive guide, we will delve into the most effective strategies to enhance your cardio recovery, helping you regain your energy faster and achieve better results from your training sessions.
Understanding Cardiovascular Recovery
Cardiovascular recovery is a critical aspect of any fitness regimen. It refers to the process your body undergoes after a cardiovascular workout to repair, recharge, and adapt to the stress it has endured. Proper recovery is essential to prevent burnout, injury, and fatigue, allowing you to consistently push your limits in subsequent workouts.
1. Balanced Nutrition for Optimal Recovery
Nutrition plays a pivotal role in your cardio recovery journey. Fueling your body with the right nutrients can significantly impact your ability to bounce back after a demanding workout. Focus on consuming a balanced mix of macronutrients, including carbohydrates, proteins, and healthy fats.
1.1 Carbohydrates
Carbohydrates are your body's primary energy source. After a cardio session, your glycogen stores are depleted. Consuming complex carbohydrates like whole grains, fruits, and vegetables replenishes these stores, ensuring you have the energy for your next workout.
1.2 Proteins
Protein is essential for muscle repair and growth. Including lean protein sources such as chicken, fish, beans, and tofu in your post-workout meals helps rebuild the muscle fibers that might have been damaged during intense exercise.
1.3 Healthy Fats
Healthy fats, like those found in avocados, nuts, and olive oil, aid in reducing inflammation and supporting overall heart health. These fats contribute to the body's recovery process by providing a steady source of energy.
2. Adequate Hydration
Staying properly hydrated is crucial for efficient recovery. During a cardio workout, you lose fluids through sweat, which need to be replenished to maintain bodily functions and support recovery. Water is the primary choice for hydration, but electrolyte-rich drinks can also be beneficial, especially after prolonged or intense exercise.
3. Rest and Sleep
Rest is when your body truly heals and adapts. Prioritize getting adequate sleep, as it's during this time that your body releases growth hormone and repairs damaged tissues. Aim for 7-9 hours of quality sleep each night to promote optimal recovery and overall well-being.
4. Active Recovery Techniques
Active recovery involves engaging in low-intensity activities to promote blood flow and reduce muscle soreness. Examples include light jogging, swimming, or cycling. These activities stimulate circulation, helping to remove waste products from muscles and speed up the healing process.
5. Stretching and Mobility Work
Incorporating stretching and mobility exercises into your routine can enhance flexibility, reduce muscle tension, and improve overall range of motion. Engage in dynamic stretches before your workout to warm up your muscles and static stretches afterward to aid in recovery.
6. Foam Rolling and Self-Massage
Using a foam roller or massage tools can help alleviate muscle knots, increase blood flow, and reduce post-workout soreness. Target the major muscle groups you worked during your cardio session for effective relief.
7. Mindfulness and Stress Management
Stress negatively impacts recovery. Practices like meditation, deep breathing, and yoga can promote relaxation, reduce stress hormones, and enhance recovery by fostering a positive mind-body connection.
8. Gradual Progression
Pushing your limits is essential for improvement, but it's equally important to progress gradually. Sudden increases in intensity or volume can lead to overtraining and hinder recovery. Follow a well-structured workout plan that allows for gradual progression while factoring in rest days.
9. Professional Guidance
Consider seeking advice from fitness professionals or healthcare providers. They can offer personalized guidance based on your fitness level, goals, and any pre-existing medical conditions.
Wrap Up
Enhancing your cardio recovery requires a holistic approach that encompasses nutrition, hydration, rest, and active recovery strategies. By adopting these best practices, you'll be well on your way to optimizing your recovery process, improving your cardiovascular health, and achieving your fitness goals. Remember, consistency is key, so make these strategies a part of your long-term routine.