We will once again honor our fallen soldiers by participating in the Memorial Day Murph as well as hosting a 5-mile and 10-mile ruck march in partnership with Project Ruck.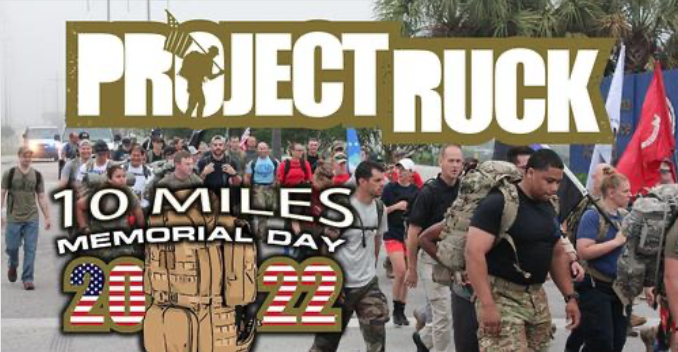 On Monday, May 30th, Americans across the country will remember the sacrifices made by our brave men and women who gave their lives in the service of this great country.

Project Ruck Memorial Day Ruck and Murph
This is a free event and is open to the public. We encourage you to come out and support the memories of our fallen soldiers.
The ruck march will begin at Franklin Defense located at 1140 Moseley Ave. Irmo, SC. The route for the ruck is from Franklin Defense and across the Lake Murray Dam. The 5-mile ruck will end at the park at the end of the dam and the 10-mile ruck will end at Franklin Defense. All details will be emailed to registered participants.
Immediately following the ruck march, Warrior Fitness & Franklin Defense will host a "MURPH" in honor of those who made the ultimate sacrifice for this great nation. The workout consists of a 1-mile run, followed by 100 pull-ups, 200 push-ups, 300 air squats, and ends with another 1-mile run. The Murph is also a free event open to the public.